Go on your own journey of Unravelling Inwards
with our transformative membership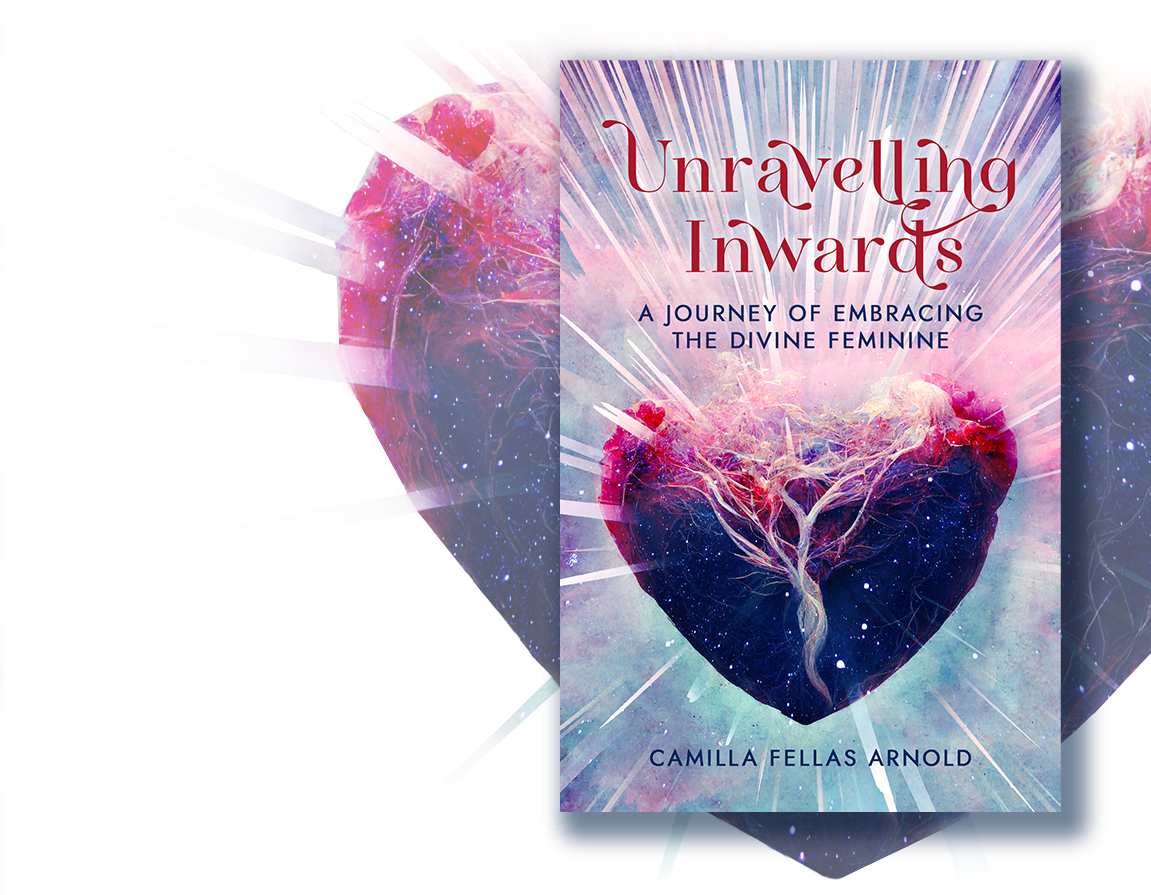 Are you ready to go on
a personal healing journey
and create the life of your dreams?

You've read the book, now go on the journey with us
With Camilla and Emily as your personal coaches, we'll guide you through the journey of your own healing and self-discovery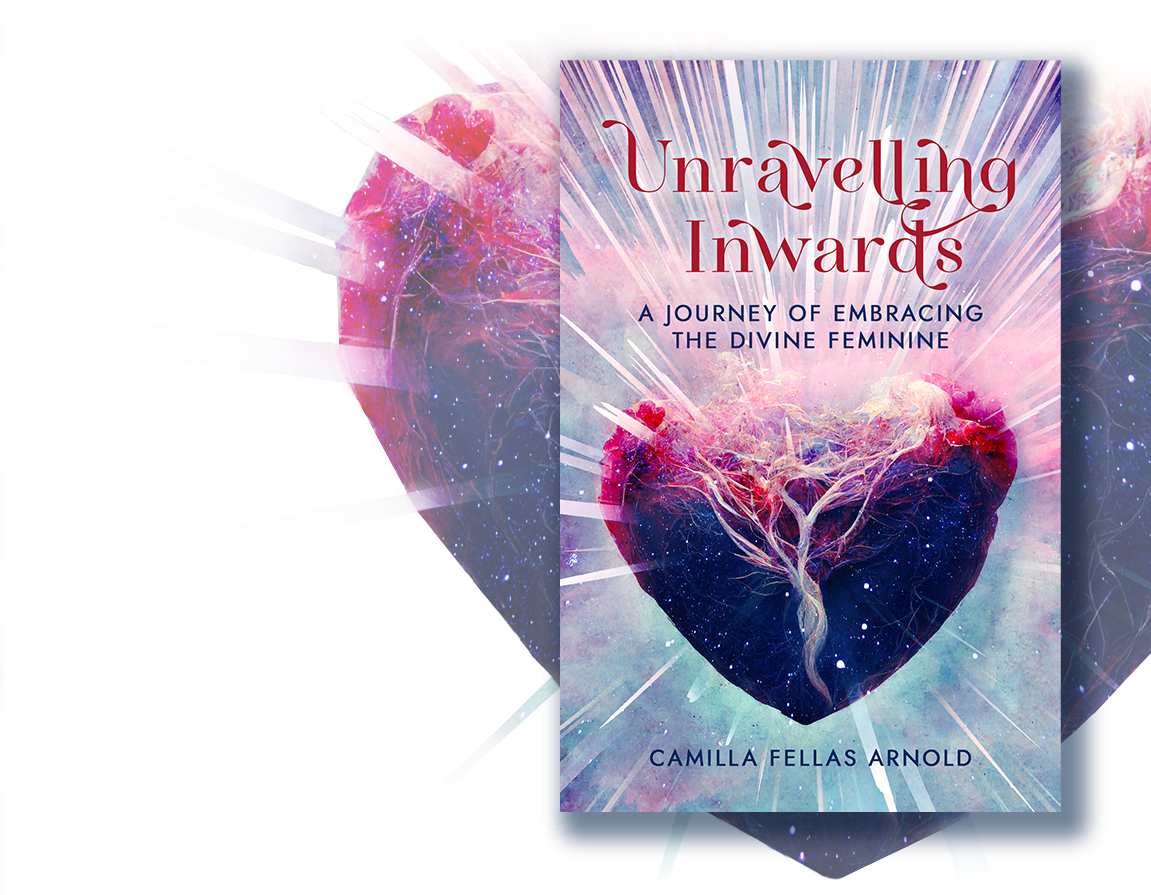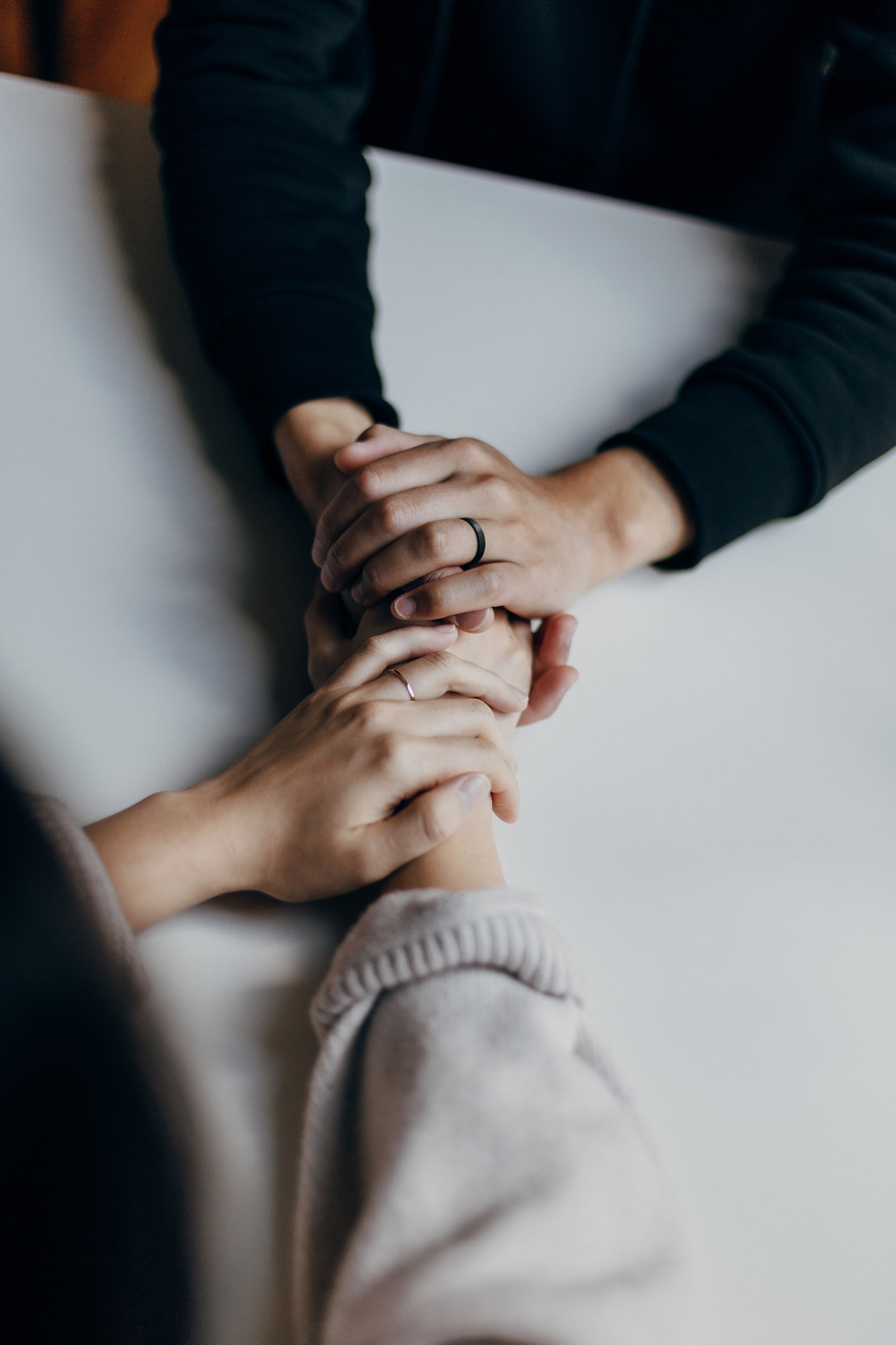 Real Mindset Shifts That Transform
We've built this membership from our own experience (you can read about Camilla's journey in Unravelling Inwards). We have decades of holistic, creative and coaching experience and a multitude of tools to help transform the subconscious and release limiting beliefs. We know what actually works and what doesn't and we've brought the best parts into a membership that will help you make genuine shifts towards the life of your dreams.
Accessible Personal Transformation
No more expensive coaching or holistic programmes with outlandish promises. We've been on the journey and have built a membership that gives you exactly the tools, guidance and support you need to release your emotional baggage and transform your life at a low monthly cost you can cancel at any time.
Accountability and Support At Your Pace
Our membership offers weekly emails full of actionable steps, worksheets and tools to help you, a library of archived resources for you to explore at your leisure and a calendar of regular calls and check-ins for you to attend as you wish. We know that personal transformation looks different for everyone and doesn't fit a prescribed 'schedule' so you can work through the content and connect with us for coaching in your own time. We're ready to help you whenever you need it.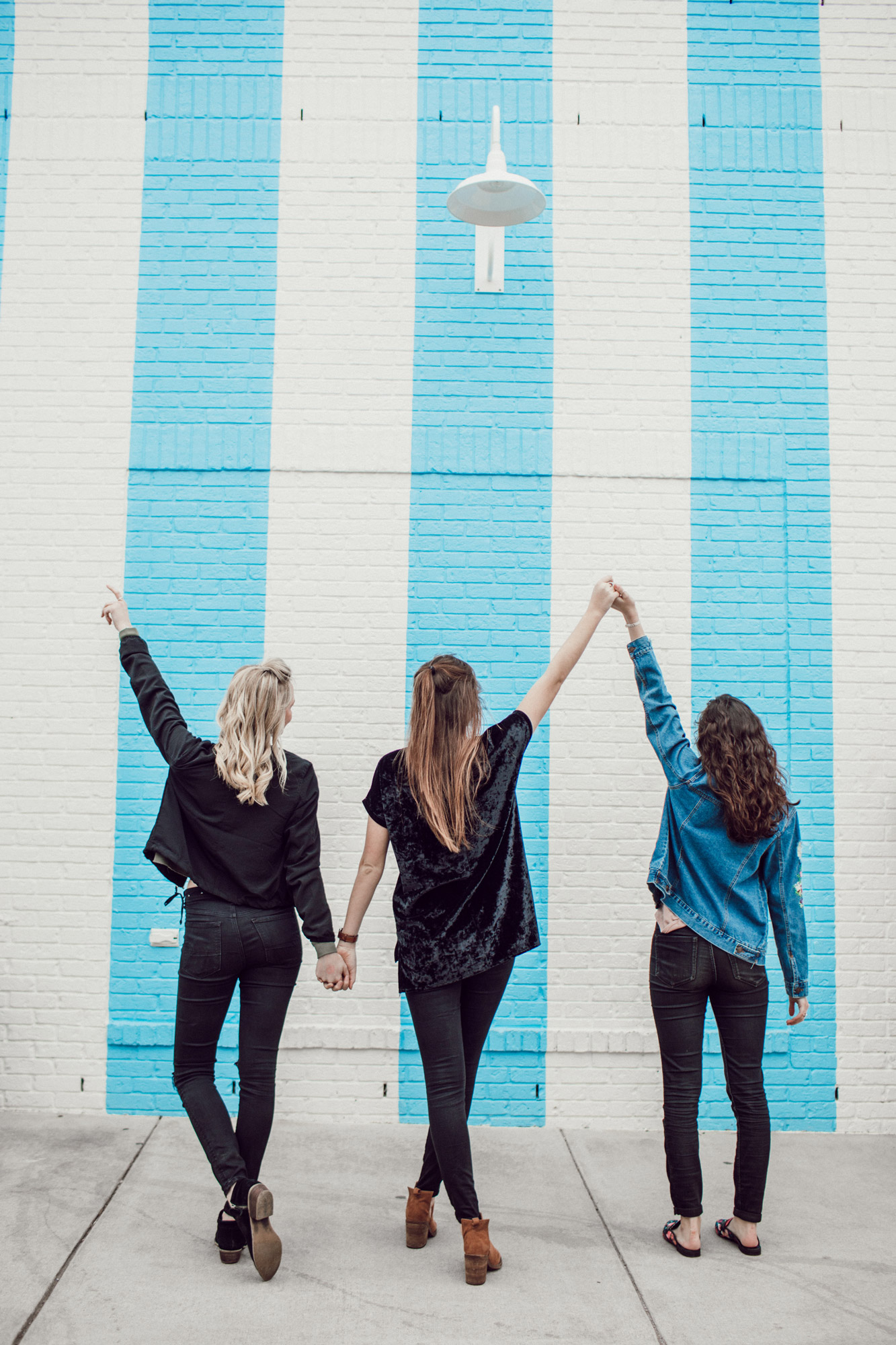 This membership is designed to support you in the transformation of a lifetime when you need it most and give you the tools to support yourself when you feel ready. 
As multi-disciplinary creatives and coaches ourselves, we know the challenges of a building a richer deeper life, a life unravelling inwards. Some days you are hopeful and all things feel possible, the days when things come up to be looked at and exhumed that make it a harder road to walk, harder but utterly worth it. 
Each Goddess you met on your journey walks with you as a constant companion during her phase of the journey and so do Camilla and Emily as your coaches.  
We have created this membership to support you in breaking through those blocks and barriers to unlock your potential and build the life and relationships you seek, one that embodies your own truth and your own Divine Feminine or Divine Masculine Self.  
We're not simply accountability coaches checking if you've done your homework or bombarding you with a barrage of prompts to overwhelm and make you feel bad. We provide easy to follow, step by step actions to help support you in uncovering limiting beliefs and transform them. We have regular calls and support materials throughout your journey, and the ability to bespoke that support for you for those who choose it.
There's no judgement or guilt tripping as you can take your journey at your own pace. We provide you with the tools, actionable steps to get there and support you–really support you–on the journey. 
We walk beside you every step of the way at a pace you're comfortable with because we know that it's possible to work as long as you keep moving forwards. Now it's time to let us help you see and reach that possibility for yourself.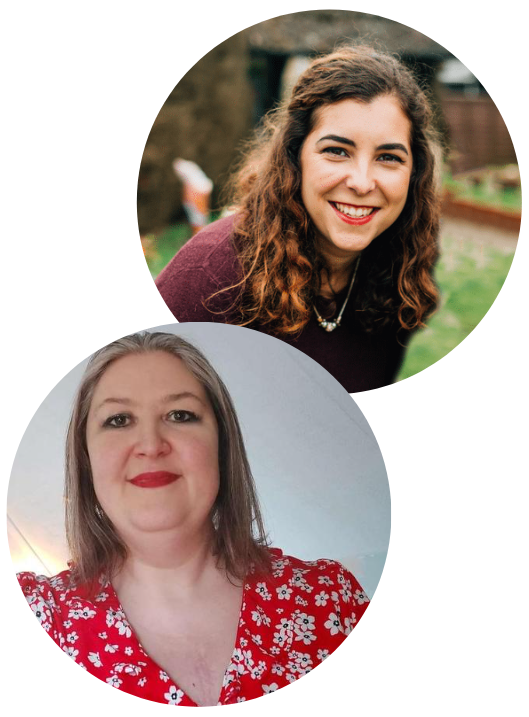 Camilla and Emily are skilled executive coaches and mentors who guide individuals on journeys of self-discovery. With backgrounds in holistic tools, creativity and coaching, they utilize their diverse expertise to help others unravel the complexities of the human experience.
Through their unique approach, Camilla and Emily blend creativity, spirituality, subconscious tools and coaching techniques to foster personal growth and transformation. They artfully weave together holistic tools, artistic expressions, and introspective practices to create a rich tapestry of self-exploration. With a deep sense of curiosity and wonder, they guide individuals through their own paths of self-discovery, and the intricacies of consciousness, inviting them to explore the infinite possibilities within.
Camilla and Emily's brand, Infinite Unravelling, is a dynamic fusion of creativity, spirituality, and coaching, empowering individuals to unravel the mysteries of their true selves and unlock their fullest potential.
Nine months ago I was in a dark place with no prospects. Thanks to working with Emily and using the tools she teaches I've moved into a gorgeous new home and I am living an entirely different life 😊

Working with Emily is a privilege and honour because the combination of her questioning skills & intuition is unbeatable. Her skills to help you transform your life from average to AMAZING.

Don't hesitate; join a programme with Emily Tuck NOW and be prepared to be reborn like a phoenix!
"I would like to take a moment to express my gratitude to Emily for her passion, profound knowledge and empathic coaching style.

The coaching has enabled me to release belief patterns that were no longer serving me and supported me to transform into the woman I now know myself to be.

I believe in myself. I trust myself. I feel more confident on many levels. I feel more empowered than I ever imagined was possible. I took a leap of faith as I knew something needed to change and invested in myself.

It has been the catalyst in my transformation and you too can become the extraordinary woman you know yourself to be. Sometimes we just need to trust and make a commitment to yourself for yourself."
"Since the coaching, the change has been explosive. My life has been moving in a direction that I didn't think was possible, it's as though everything is falling into place and I no longer feel hopeless and unable to make change happen.

It's great seeing the results of this as things begin to (what seems as randomly) start falling into the place, moving me closer to the things I couldn't really see myself achieving. I have become aware of how I have had an impact on my life, both energetically and in my attitude towards the things I strive for. It is the work I do with Emily that has made this happen."
Pay on a monthly rolling basis and cancel at any time
get two months free
with one annual payment
Pay in one easy payment for a full year of transforming your creative life