Get The Meet Your Creative Archetype Book
Take The Free Quiz and Find Out Your Creative Archetype
You've learnt which is your creative archetype but now what...
In Meet Your Creative Archetype, we deep dive into what really makes an alchemist and the other creative archetypes tick. Find out how to unleash your true creative power and embrace your archetype's natural genius.
You'll learn how to break free from the shadow of the alchemist that may have controlled the way your creativity manifests in the world and how to transform and transmute it to awaken a new level of flow for yourself. 
You'll find actionable tips to help you move towards your potential and unlock a magnetic version of yourself that will ignite your passions and help you achieve the creative success that you desire.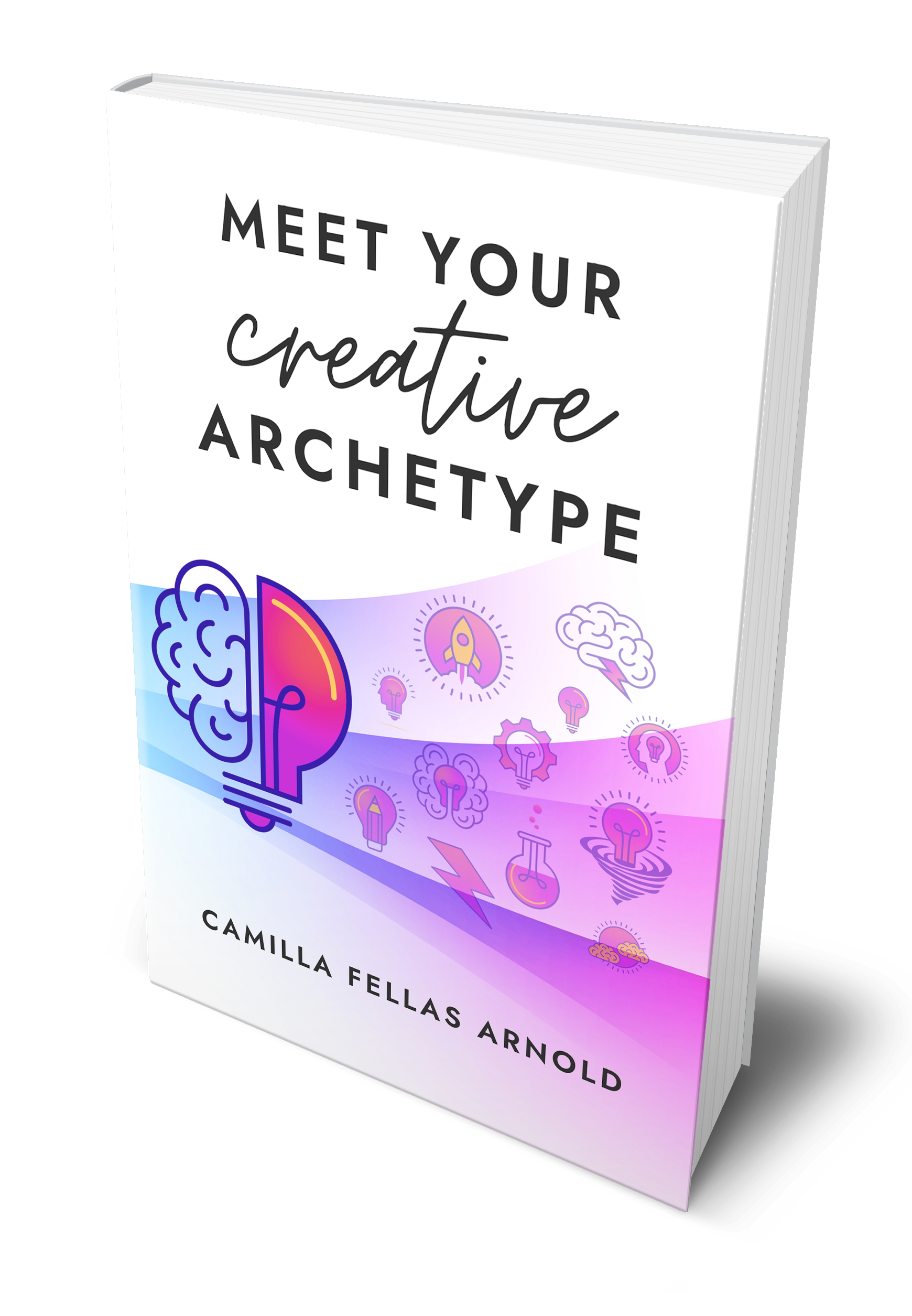 Meet The Author, Camilla Fellas Arnold
Camilla Fellas Arnold is an executive coach, mentor and creativity facilitator who excels at helping people align to their soul purpose and unlock their creative gifts. Camilla believes that creativity is a fundamental component of self-expression. She knows that taking a holistic approach in aligning to our authentic selves, allows us to embrace powerful creative flow, freedom from our limiting beliefs and find our true purpose in life.

Camilla has worked in the creative industries for over a decade across multi-disciplines and is an international bestselling author.

Camilla has an ILM Level 7 Diploma for Executive and Senior Level Coaches and Mentors and is an EMCC UK Accredited Senior Practitioner. Camilla holds a bachelor's degree in design for publishing and a master's degree in communication design from NUA. She holds membership with the International Society of Typographic Designers and is an RSA Fellow.

When she is not coaching and mentoring, Camilla can be found writing poetry, having afternoon tea or creating fun photoshoots for her Shetland Sheepdogs as part of her passion project I Love Shelties to create awareness for the breed and raise funds for charity.
"The aim of this book is to help you understand what drives you to create, where does that innate passion spring from and what is it trying to achieve. Understanding this can help you identify your passion and zone of genius quicker."